Remembrance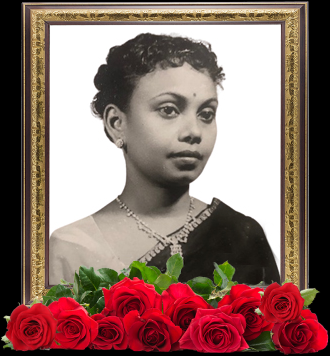 Late Sharada Suyamasothi Sandrapragas
Formerly Controller of Exchange at The Central Bank of Ceylon and Teacher & Lecturer at the Brent Language Service and Westminster Institute
Age 97
Late Sharada Suyamasothi Sandrapragas
1924 - 2021
Jaffna, Sri Lanka
Sri Lanka
Mrs Sharada Suyamasothi Sandrapragas was Born in Jaffna and lived in London, UK. She passed away peacefully on 28th December 2022.
Daughter of Ford Waithalingam Rajagopal and Sivapakiam.
Wife to Arthur Wilson Nathaniel Sandrapragas.
Mother of Sundari, Prince and Kalyani.
Grandmother of Kamala, Kailas & Minakshi.
You we love never left us
You walk beside us
Unseen and unheard
You're so loved and missed.
Though we're full of sadness that
you're no longer here
What we shared will never die
It always live within our heart
You'll never be forgotten
We wish you were still here. ...
A memorial services will be held on the 21st of August 2022 at 10 AM Highgatehill Murugan Temple, 200A Archway Rd, London N6 5BA, United Kingdom.
Nearest tube stations:- Highgate or Archway.

Tributes