Obituary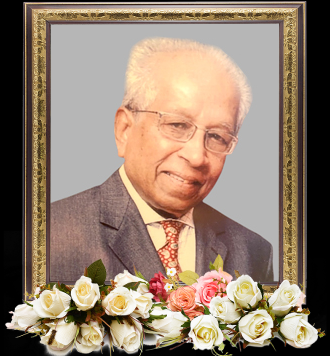 Mr Benedict Thomas
Age 88
Mr Benedict Thomas
1933 - 2022
Mathagal, Sri Lanka
Sri Lanka
Mr. Benedict Thomas was born in Mathagal and Lived in Toronto passed away peacefully on 07 August 2022.
Eldest son of late Asirvatham Thomas and late Annamah Thomas.
Beloved husband of Lourdes Pushpam.
Loving father of Gerard, Jeffrey, Judy (Shiranee) and Jegan.
Loving father-in law of Terencia, Anita and Dorit.
Adoring Thatha(grandfather) to Jacinta, Natasha and Elijah.
Loving Periappa(uncle) of Tanya, Priya, Jaeger & Romo.
Loving brother of late Aloysius, late Saundaranayagam and Anthony.
This notice is provided for all family and friends.
Events
Friday, 12 Aug 2022

5:00 PM - 9:00 PM
Saturday, 13 Aug 2022

7:30 AM - 9:00 AM
Saturday, 13 Aug 2022

9:30 AM
Saturday, 13 Aug 2022

11:00 AM
Tributes